Students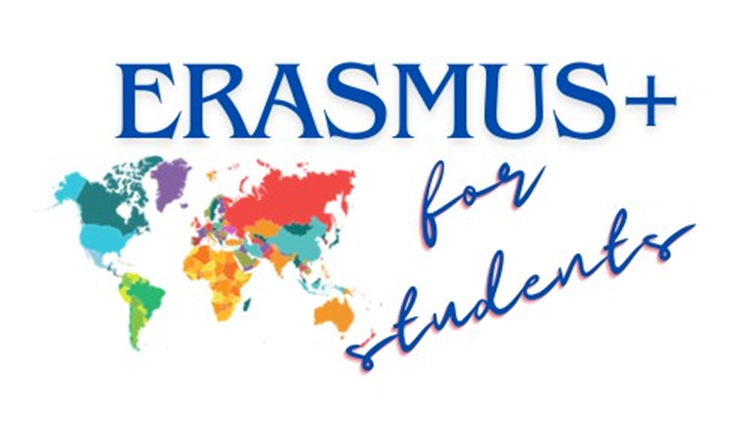 NOMINATION
Nomination deadline: 15th of June – winter semester and 15th of November - spring semester
Official nomination should be sent by the coordinator directly to our e-mail ico@pans.nysa.pl including the following information:
first and last name
e-mail address
field of study (ISCED code)
period of the mobility: winter semester or spring semester
Upon reception of the nomination list, the University of Applied Sciences in Nysa will confirm the nomination of the student and send him/her the detailed information about application procedure (mandatory procedure).
APPLICATION
Application deadline: 30th of June – winter semester and 30th of November - spring semester
Documents:
1. Application form – www.erasmus.pans.nysa.pl
2. Transcript of Records from the home university (in English)
3. Learning Agreement
4. Copy of the student's passport/ ID card
5. Copy of the Insurance (Can be EHIC for EU)
6. English Language certificate (B1/B2 at least)
LEARNING AGREEMENT
Student must remember that table A should have at least 20 ECTS, table B cannot have less ECTS than table A. Students can choose courses from different departments, however just for the semester which they attend (fall or spring). For further questions, please contact our office.
Erasmus+ course catalogue you can find on our website – ECTS COURSES ERASMUS
DORMITORY
Dormitory is placed near to the town centre, close to the Universities buildings. There are study room, table tennis, three kitchens and a laundry are available. Every room is prepared for 2 students and has access to the fast Internet and own bathroom.
ADDRESS:
Kościuszki 2
48-300 Nysa
tel. +48 77 4331305
The price is 540 PLN (~120 Euro) per month. It is also necessary for Erasmus+ students to pay a security deposit (200 PLN) after their arrival, which will be refunded before their departure if there is no damage done to your room.
Places for Erasmus+ students in the dormitory are limited. That is why, the University of Applied Sciences in Nysa allocates students based on the documents sent (complete set) and considering the distribution among all partner universities.
The list of the students who are accommodated in the dormitory is available after the deadline.
All students who do not get a place in our dormitory are requested to find any other place located in Nysa.
INSURANCE
All students coming to Poland under Erasmus+ KA171 programme must have insurance bought in a private company chosen by them for the whole period of stay. It is obligatory.
VISA
As a rule, students would need a visa to enter Poland. However, foreigners from a number of countries are exempted from a visa requirement when entering Schengen Area for the periods not exceeding 90 days within a 180-day period: One can check the list of the countries here: https://udsc.gov.pl/en/cudzoziemcy/obywatele-panstw-trzecich/chce-przyjechac-do-polski/czy-potrzebuje-wizy/
Poland is a part of the Schengen Area, so you can apply for a Polish visa and travel all around Europe Schengen area during your stay.
There are several types of visas to choose from:
"A" type – an airport transit Schengen visa, so it cannot be used by a student coming to Poland.
"C" type – a short-term Schengen visa allowing the holder to stay in the Schengen territory for up to 90 days in 180 days period.
"D" type – a long-term national visa issued for up to one year allowing travel around the Schengen area for up to 90 days in a 180 days period A visa can only be extended in exceptional situations. Should you need to stay in Poland longer than specified in your visa please do apply for the temporary residence permit (see below)
The student must follow these steps to get their Poland visa:
Acceptance letter from the University of Applied Sciences in Nysa
Visit your nearest Polish embassy.
Set Online Appointment
Collect all Required Documents
Attend Visa Appointment at Embassy
Pay the Visa Fee
TRAVEL INFORMATION
Nysa hasn't got its airport yet, so student needs to get here from the city which has it, most probably from Warsaw, Cracow or Wroclaw and then by the train or bus.
The site with the train schedule in the English language can be found here: www.rozklad-pkp.pl/bin/query.exe/en. Student can buy train tickets either from the train stations or from the applications/websites like- KOLEO/KOLEO.pl, PKP
Student should be sure, that he/she picks the connection with the smallest number of changes and has enough time between the connecting trains.
Another site enables searching for buses as well as for train connections www.rozklad-pkp.pl/bin/query.exe/enhttp://www.rozklad-pkp.pl/bin/query.exe/en
Student must remember to use the Polish names of the cities: Warsaw - Warszawa, Cracow - Krakow, Wroclaw, Opole and Nysa are the same.