STUDY OFFER FOR ERASMUS+ STUDENTS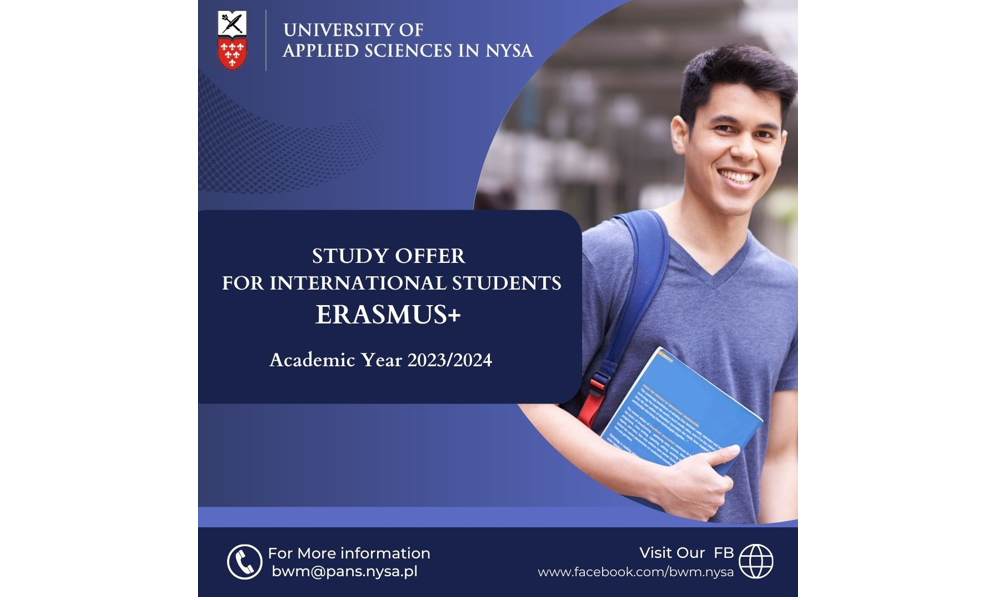 We would like to inform you about the application process for incoming students for mobilities in the winter semester and the whole academic year 2023/24 at University of Applied Sciences in Nysa, Poland.
NOMINATION
Nomination deadline: 15 June 2023
Official nomination sent by mail to bwm@pans.nysa.pl including the following information:
first and last name
e-mail address
field of study (ISCED code)
period of the mobility: winter semester 2023/24 or whole academic year 2023/24
Upon reception of the nomination list, the University of Applied Sciences in Nysa will confirm the nomination of the students and send them detailed information about aplications procedures (mandatory procedure).
APPLICATION
Application deadline: 30 June 2023
Documents:
1. Application form
2. Transcript of Records from the home university
3. OLA/Learning Agreement
4. Copy of the student's passport/ ID
5. Copy of the Insurance (Can be EHIC for EU)
6. English Language certificate (B1/B2 at least)
OLA/Learning Agreement
The University is connected with the EWP network and accepts Online Learning Agreements. However, the OLAs received without previous nomination and without the online mobility application submitted will be disregarded.
Please join our Facebook Committee
Erasmus+ course catalogue you can find below: