26.06-07.07.2023 UAS In Nysa International Summer Programme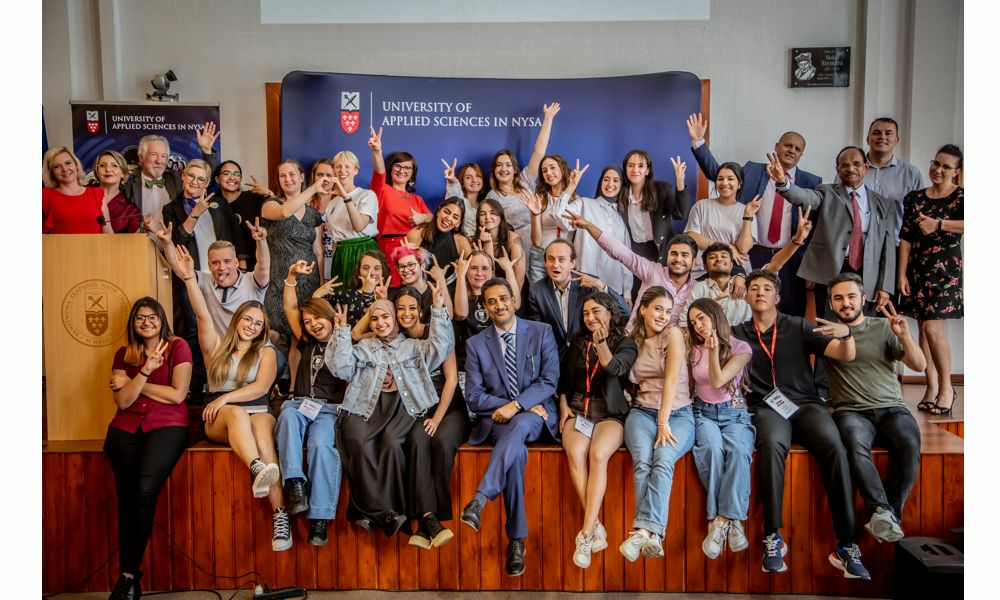 We have just concluded the 1st Summer International Programme hosted by the University of Applied Sciences in Nysa. During this programme, we had the pleasure of welcoming lecturers from each continent.
Participants came from the following universities: CETYS in Mexico, University of Belhadj Bouchaib ain Temouchent in Algeria, Ivan Franko National University of Lviv in Ukraine, University of Prishtina in Kosovo, Mae Fah Luang University in Malesia, Baku Business University in Azerbaijan, Ahmedabad University in India, International University of Sarajevo in Bosnia & Herzegovina, FH Mittweida and PANS Nysa.
List of courses carried out throughout the programme:
In the span of 2 weeks, students attended 40 hours of classes carried out in various forms: lectures, exercises, workshops, group projects, visits to partnered companies (Schattdecor and AKWA), and a cultural and integrating rich programme.
The summer programme turned out to be a notable opportunity to test your language skills and to gain international experience, but also to create new friendships. PANS Nysa surely will remain in participants' hearts and minds for years to come. Polish students also took part in the program, who did an excellent job in the role of hosts and surrounded their colleagues from other countries with care and support.
In 2024 it is planned to organize another Summer Programme for which we warmly invite you, both students from abroad and Poland.
Students about their courses: