Delegation from Savitribai Phule Pune University in India in the UAS in Nysa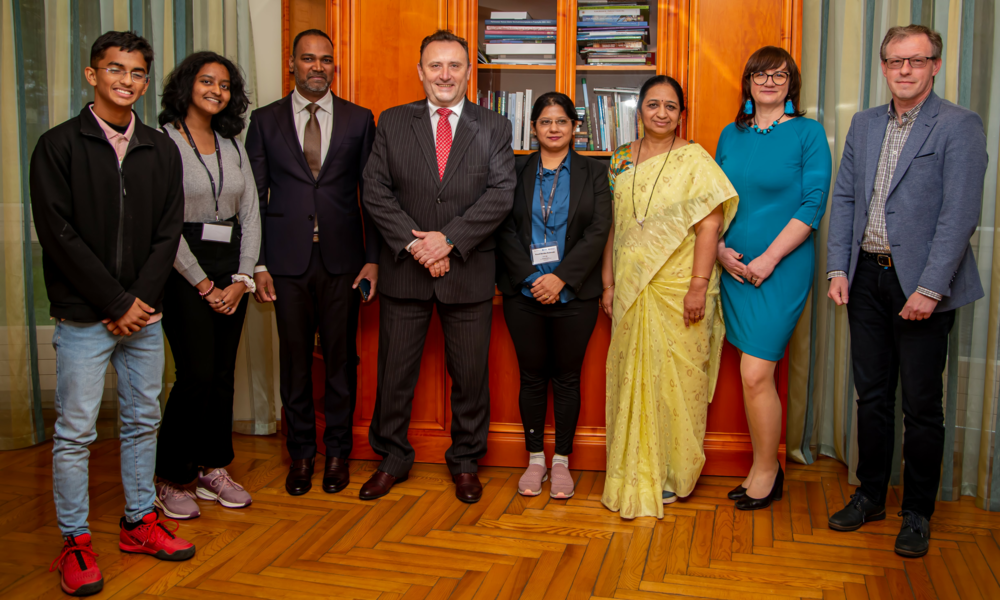 A delegation from partner university Savitribai Phule Pune University and Pune University MMM's Shankarrao Chavan Law College in India visited the UAS in Nysa from 25-28.04.2023
The university in Nysa was visited by:
Dr Deshmukh Kranti Devidas, Associate Professor & Principal (LAW), Senate Member Dr Naik Revati, Associate Professor and students: Mahajan Abhilasha Ramesh and Patankar Aditya Devendra who participated in Blended Intensive Program "Economic Issues: Global & European Perspective". More [1]
The guest met with His Magnificence the Rector D.E. Przemysław Malinowski, associate professor, the Vice Rector for Cooperation and Innovation - D.E. Piotr Chwastyk and the Vice Rector for Didactics - D.E. Mariusz Kołosowski. Moreover, they participated in study visit to Schattdecor and additional project Blended Intensive Program organized by the university. The delegation also met with the Head of the External Relations and International Cooperation Office, MSC. Anna Opałka and Dr Pradeep Kumar. The topic of the meeting was further cooperation within the framework of educational programs and projects of the Indo-European Educational Foundation branch functioning at the UAS in Nysa.