Visit to the University of Rijeka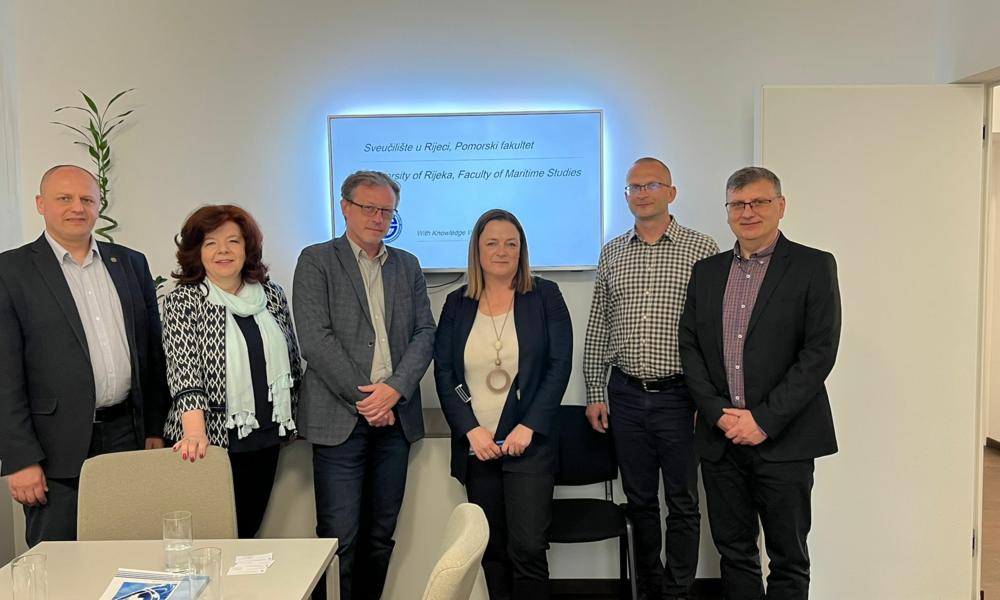 From 8-12 of May 2023, a delegation of the UAS in Nysa visited the University of Rijeka (Croatia).
The group consisted of: Vice-Rector for Teaching and Students Dr Eng. Mariusz Kołosowski, Prof. of the University, Vice-Rector for Cooperation and Development Dr Eng. Piotr Chwastyk, Vice-Dean of the Faculty of Technical Sciences, Dr Eng. Jacek Tomasiak, and Vice-Chancellor Michał Malski, M.Sc.
The trip to Croatia was both training and educational and was organised as part of the Erasmus+ programme. The aim of the trip was to expand cooperation with other faculties at the University of Rijeka.
During their stay at the University of Rijeka, our delegation met with the authorities of the Faculty of Maritime and got acquainted with the Faculty's infrastructure and teaching offer, which includes such fields of study as marine engineering, electronics, management, transport and maritime logistics.
There were also classes on simulating production processes using modern VR tools and on the use of unmanned aerial vehicles for monitoring.
The topic turned out to coincide with the solutions that the Croatian university applies in its fields of study.
Measures were taken to expand student and staff mobility within the other faculties of both universities.