Visit of a delegation from Armenian Akademik I.V. Institute of Water Problems and Hydraulic Engineering Yeghiazarov of Yerevan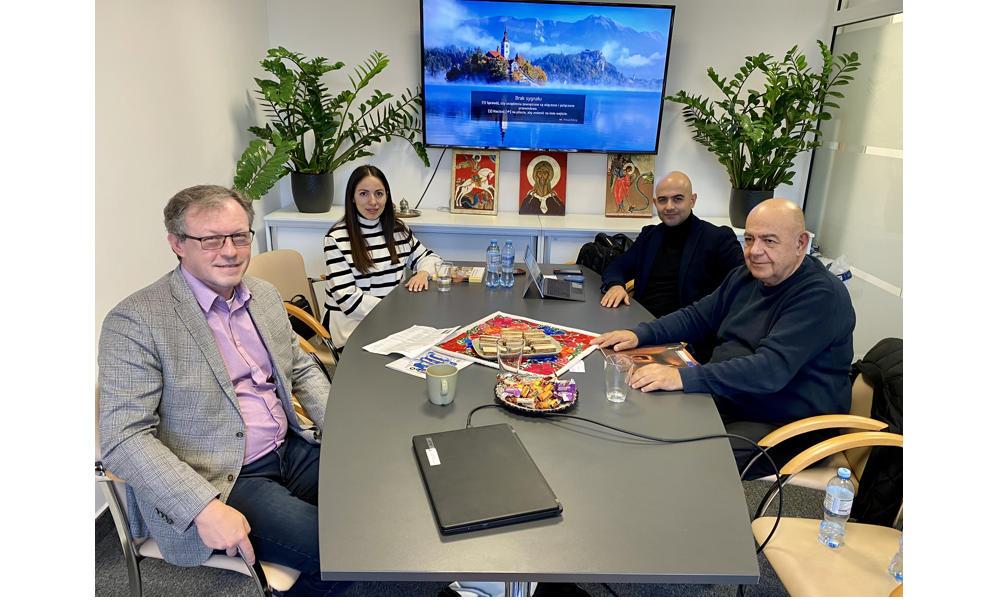 On 9. November 2023. UAS in Nysa Vice-rector for cooperation and development - Dr. Eng. Piotr Chwastyk, received a delegation from the Institute of Water Problems and Hydraulic Engineering named after Akademik I.V. Yeghiazarov of Yerevan, Armenia, which included: Prof. Vache Tokmajyana - Institute`s Director advisor, Prof. Hovhannes Tokmajyan and Ms. Gohar Ivanyan.
The guests had the opportunity to familiarize themselves with the University's teaching base and its program offerings. The parties also discussed areas of cooperation and scientific fields, which may be of mutual interest. In particular, the Armenian side proposed to organize training courses for UAS in Nysa students in Nysa, in the field of architecture and technology of production of natural cosmetics (ointments, creams, lotions), providing the organization of accommodation in the Institute's dormitory.
The Institute also invited UAS in Nysa staff and students to publish scientific papers in the journal "Bulletin of High Technology" of the Armenian National Association of Hydraulic Research. The Institute of Water Problems and Hydraulic Engineering from Yerevan offers to make connections in order to participate in international programs in the field of education and science. The parties agreed to continue talks on joint ventures and to prepare an agreement on mutual cooperation.