New quality of practical education in University of Applied Sciences in Nysa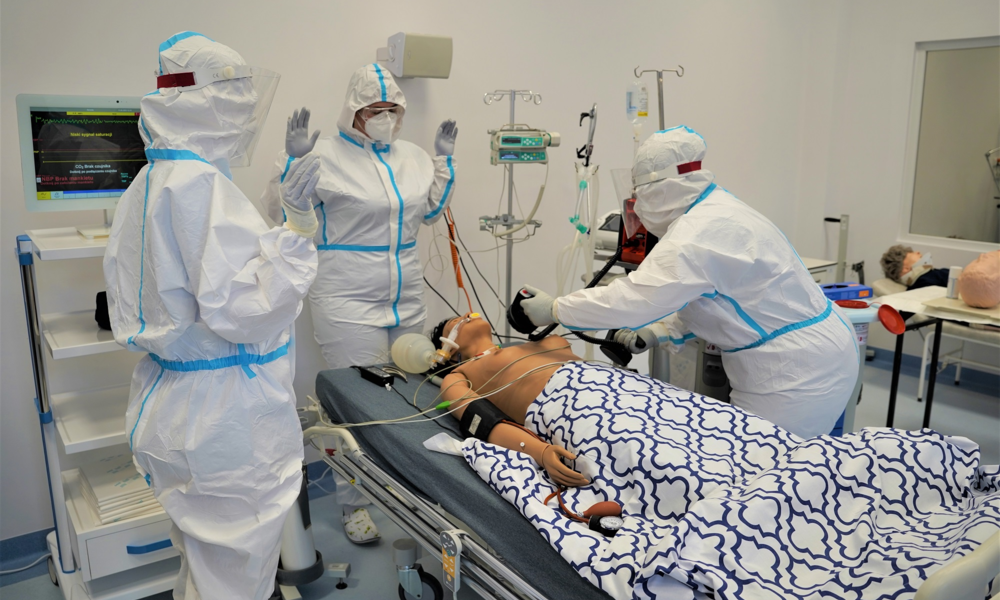 Qualified professionals will take care of our health.
University of Applied Sciences in Nysa is committed to first-class practice and technology.
As Jan Kochanowski wrote: "Noble health, No one will know, how you taste, Until you spoil."
Unfortunately, it can happen to any of us when our body needs professional help. That is why it is so important to train medical personnel - the people to whom we entrust our health.
Such professionals are being trained in the University of Applied Sciences in Nysa.
For years, one of the most highly demanded majors in our university has been nursing at the Faculty of Medical Sciences. Students in this major acquire modern medical knowledge and practical skills in nursing thanks to excellent scientific and teaching staff, outstanding experts and specialists with many years of professional practice. Students perfect their skills in simulation labs, using innovative educational methods and techniques.
Last year, a Mon profile Medical Simulation Centre was opened at the Nysa's University. This is a very modern unit for improving the quality of practical training based on simulation, equipped with modern medical and didactic equipment, thanks to which students acquire practical skills. Thanks to the Medical Simulation Centre, the training of nurses is carried out at the highest global level.
Teaching with the help of simulation techniques allows the student to master nursing, diagnostic, therapeutic and rescue skills in a near-real-life environment, even before practicing in a hospital ward setting.
The centre is equipped with advanced technology, top-of-the-line equipment and phantoms. Students gain practical knowledge in accordance with the highest standards of education, in line with current guidelines and trends in medical education.
In addition, the simulation serves to develop creativity, teaches critical thinking, decision-making, communication and teamwork.
The goal of the project under which the Mono profile Medical Simulation Centre was established is to improve the efficiency and quality of practical teaching of nursing students.