Lecturers of the Technical Sciences Faculty with a visit to Ahmedabad University in India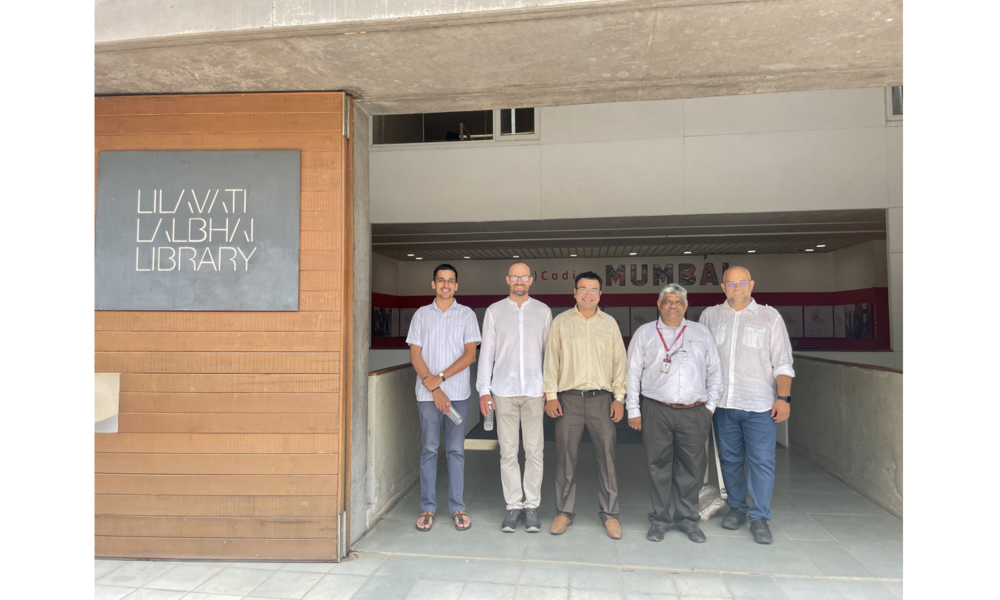 From July 19-24, 2023, the staff of the UAS in Nysa Technical Sciences Faculty: Associate Dean Marcin Zdanowicz, M.Sc. Eng. and dr. arch. Eng. Piotr Opałka have realized a visit to the partner university Ahmedabad University in India. The mobility took place within the framework of the Erasmus+ Program.
Ahmedabad University is a private university in the state of Gujarat, founded in 2009 by the Ahmedabad Education Society. The University's campus was designed by famous architect Rahul Mehrotra and studios: Stephane Paumier Architects and SPA Design. Adjacent to the university are other buildings and development complexes by some of the most prominent architects of the last century - Le Corbusier and Louis Kahn, and the collaborating Prof. B.V. Doshi.
Ahmedabad University includes three schools and seven centers: Amrut School of Fashion Management, School of Arts and Sciences, School of Engineering and Applied Sciences, Heritage Management Center, VentureStudio, Future Science Center, Global Center for Environment and Energy, Center for Inter-Asian Studies, Ahmedabad Design Laboratory, International Center for Cosmos and Cosmology. The university offers undergraduate, master's and doctoral degrees.
The new University Center building, designed by Stephane Paumier Architects, is the focus of student life. There is a jogging treadmill and a soccer field on the roof.
The mobility of UAS in Nysa lecturers in Nysa to Ahmedabad University was both training and teaching character, and the direct purpose was the following:
conducting lectures on space revitalization,
discussing the principles and objectives of future cooperation,
exchange of experience in the field of historic preservation (technologies, materials, methodology and procedures)
exchange of experiences in the field of international exchange of students and lecturers,
exchange of practices in the field of historic preservation and design in conservation areas,
development of tools and strategies for learning methodologies,
exchange of practices in intercultural communication and teaching,
exchange of experience and knowledge on the organization of exchanges and mobility within the framework of the Erasmus+ Program.
Thanks to the staff of the Ahmedabad University Heritage Management Center involvement, lecturers from Nysa also had the opportunity to learn about the other research departments activities and facilities, including CEPT University, the Institute of Indology and the Indian Institutes of Management.
The lecturers also participated in a scientific seminar, during which the Director of Ahmedabad University's Heritage Management Center, Prof. Neel Kamal Chapagain, presented opportunities and threats to Nepal's cultural heritage.
In addition, an important part of the visit was meetings with architect Prof. Jinraj Joshipura, a student and friend of India's most famous architect, Pritzker Prize winner Prof. B.V. Doshi. Discussions are underway to invite Prof. Joshipura to lecture at UAS in Nysa.
The staff also met with Ms. Anubhooti Arora - Ahmedabad University Director of the International Affairs Office, and they had the opportunity to discuss the continuation of cooperation under the Erasmus + Programme and other projects.