International Summer School in CETYS Ensenada, Mexico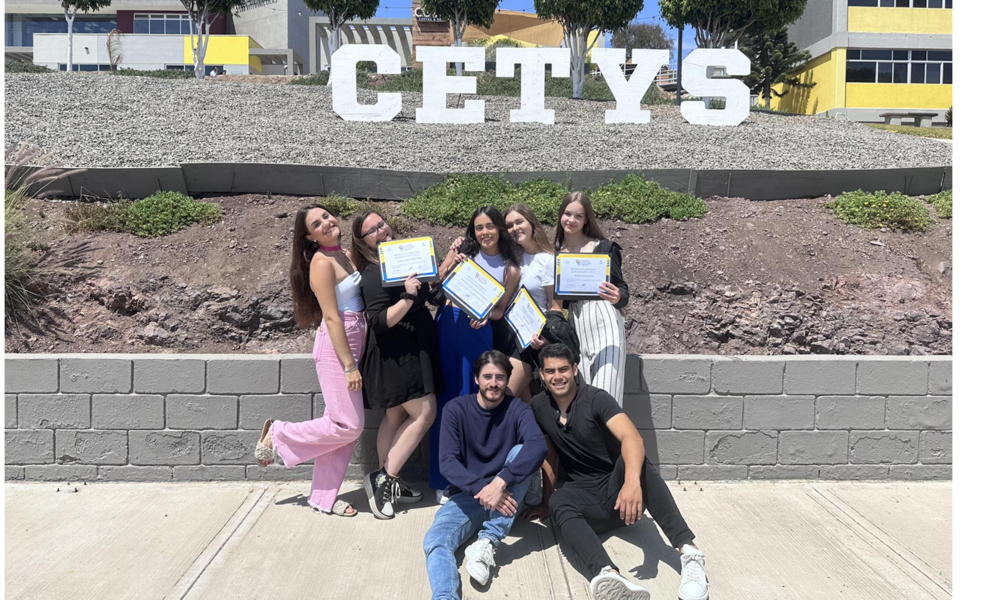 From July 18-29, 2023. 3 UAS in Nysa English Philology students: Maria Janusz, Oliwia Terenda and Paulina Stęgłowska participated in the International Summer School in CETYS Ensenada, Mexico. The courses they chose were: Negotiation Strategies and Conflict Resolution, Business Intelligence and Innovation, and New Product Development. They all received credit for the subjects they took and gained a lot of valuable experience. The mobility was carried out under the Erasmus+ KA131 Programme - short-term student mobility.
---
Student`s report:
We are UAS in Nysa students and have just returned from a 2-week International Summer School in Ensañada, Mexico. There we took courses in: Negotiation Strategies and Conflict Resolution, Business Intelligence and Innovation, and New Product Development. It was an extremely enriching experience for us and a unique opportunity to improve our competencies and make many friends and contacts.
Classes were taught by Professors from all over the world who engaged us in interactive sessions, case studies and group projects. We also took part in study visits to local companies so we learned about their operations and gained business experience. But the most important aspect of the trip turned out to be the interaction with students from different countries. We formed strong bonds with our peers, crossing cultural barriers and building lasting friendships. Working with people from different countries, universities and cultural backgrounds enhanced our learning process and broadened our perspective on global business practices.
Before starting our courses in Mexico, we also had the amazing opportunity to visit Los Angeles, where we spent a few days. We were lucky enough to see the entire city, including Beverly Hills, Venice Beach and Hollywood. Upon arrival in Ensenada, we were warmly welcomed by the program organizers and local students. The city's seaside charm immediately captivated us. Our accommodations were conveniently located near the beach, providing us with a breathtaking view of the Pacific Ocean. Also, the college campus was located on a hilltop, providing a breathtaking view of the vast Ensenada. Ensenada (full name Ensenada De Todos Santos, also Port of Ensenada) - a city in northwestern Mexico, on the California Peninsula, on the Todos Santos Bay of the Pacific Ocean is the third most populous city in the state of Lower California and the capital of Mexico's largest municipality.
During our free time, we had the opportunity to experience Ensenada's rich culture and local attractions. The city's vibrant art scene, traditional attractions and friendly locals made us feel right at home. We immersed ourselves in Mexican cuisine, sampling the authentic tacos and freshly caught seafood for which Ensenada is famous. The nearby Valle de Guadalupe, a renowned wine region, offers a great wine tasting experience and vineyard tours. In addition to out-of-town excursions, the University also organized a trip to La Bufadora on the beautiful Punta Banda peninsula. La Bufadora is a marine geyser that regularly shoots seawater up to 100 feet into the air from a submerged cave. Even on a calm day, be prepared to get wet from the spray.
The two-week journey to Ensenada, Mexico as part of the International Summer Programme was an extraordinary journey into the world of learning, cultural exchange and personal development. The courses equipped us with invaluable skills useful in our academic and professional endeavors. The relationships we built with the international students are sure to make a lasting difference in our lives and will help us build our future business networks. We are all grateful to our University for providing us with this opportunity and encourage everyone to study at our University and take advantage of international programs.
Maria Janusz, Oliwia Terenda and Paulina Stęgłowska, 2nd year English Philology, UAS in Nysa
https://www.facebook.com/reel/568654758600767
https://www.facebook.com/reel/6199259146867303