California State University in the USA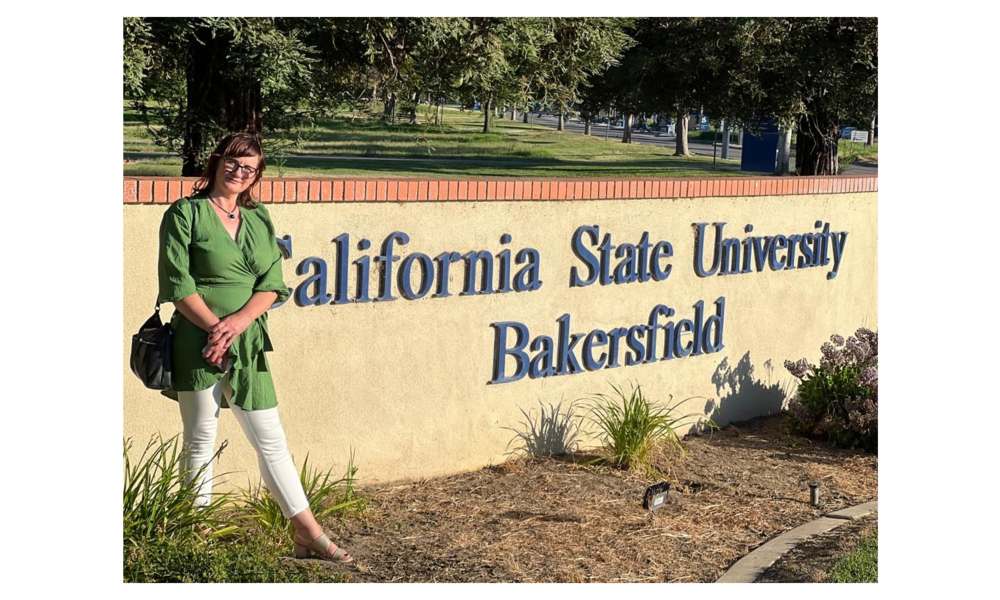 On 13-17.07.2023, the Head of the External Relations Department - Anna Opalka, MA, has realised Erasmus+ Programme Partner visit to the California State University in the USA.
The mobility to Bakersfield, where California State University is headquartered, was both training and didactic in nature, and the direct objectives of the trip included:
to expand and agree on the terms of cooperation between partner institutions
making a presentation on the Erasmus + program and the UAS in Nysa
exchange of experience on methodologies and procedures for international exchange of students and teachers.
contact with lecturers and office staff who work in a similar field and share professional experiences
enriching one's own teaching experience and expanding knowledge in the field of teaching specialized languages, developing and improving teaching and research skills
Ms. Anna Opalka met with Ms. Yuri Sakamaki-Director of Study Abroad Programs, Extended Education and Global Outreach Division (EEGO), who has so far handled all activities carried out between the universities, including mobility for lectures. Findings from the visit will be used to develop new procedures and a plan for cooperation in the coming years. Ms. Opalka also lectured on "Intercultural communication in international project management and its role within the organization."
In the following days, UAS in Nysa representative also met with CSU Bakersfield lecturers including Dr. Mahdy Elhusseiny, who has already visited the Nysa university several times to lecture with students. The meeting was about the principles of cooperation within the framework of the newly established research group in economic sciences.
In addition, the trip was an opportunity to get acquainted with the university's teaching base and the procedures related to conducting international cooperation under the current regulations. An action plan was agreed, including both activities within the Erasmus+ Program, the joint One Book Project that has been in operation for several years, or the newly established research group, as well as the possibility of deepening cooperation within the framework of student exchange, within the framework of short term programmes organized by the two Universities.