Blended Intensive Program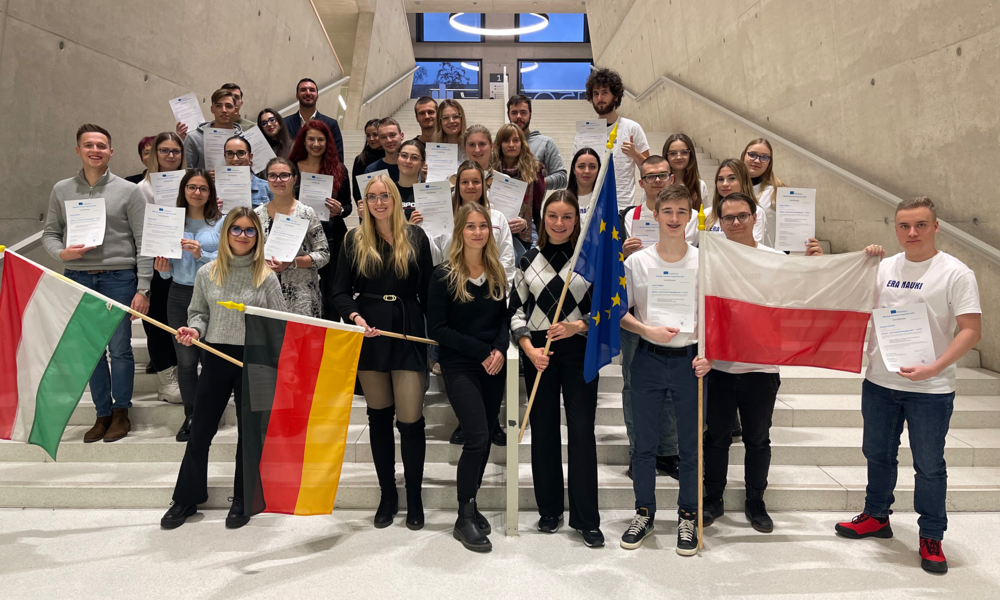 University of Applied Sciences in Nysa completed a Blended Intensive Program (BIP) with the participation of its academic partners: University of Applied Sciences in Mittweida, Germany and University of Dunaújváros, Hungary, 5-9 December, 2022.
Groups of students and lecturers from three higher education institutions had an opportunity to organise a short blended intensive program of learning, teaching and training for students and staff (BIP). The event was hosted by the Faculty of Industrial Engineering and Economics, headed by Prof. Serge Velesco and the partner universities:
Faculty of Modern Languages, University of Applied Sciences Nysa in Poland with the project leader dr Pradeep Kumar
University of Dunaújváros, Hungary with the project leader András Péter Kissleaded
life-learning experience at the car manufacturing company BMW, Leipzig, Germany
The program was designed by all three project leaders and applied in the module of International Management. The course was designed for 60 hours and divided into two parts, 30 hours online and 30 hours on-site at the University of Applied Sciences in Mittweida.
After the successful conduct of 30 hours of online classes, physical activities were organised and carried out in Mittweida from 5 to 9 December 2022. 9 students from Poland, 11 students from Hungary, and 13 students from Germany participated in the program. The course was an extraordinary experience for our students from the Faculty of Modern Languages, the Faculty of Finance and Economics, and the Faculty of Internal Security, who participated in classes taught by three different professors (all program leaders).
On 8 December 2022, our students visited BMW, the car manufacturing company in Leipzig, Germany and observed the car manufacturing/assembling process. It was a very engaging and mind-opening experience to see how cars are designed and manufactured with the use of the latest technologies in the interest of local and global consumers. The students who participated in the Blended Intensive Program earned 5 ECTS credits, a certificate of successful participation as well as a valuable life learning experience and knowledge in academia and the automotive industry.