04.10.2023 Adaptation Day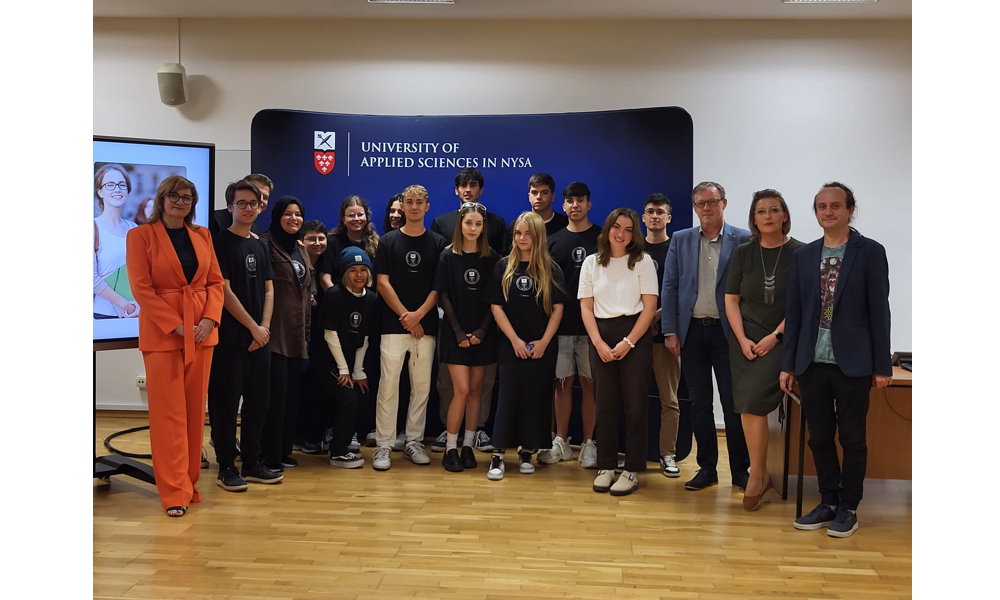 On October 4th International Cooperation Office organized Adaptation Day for international students who will spend a winter semester at the University of Applied Sciences in Nysa. Students were welcomed officially by the Vice-Rector for Development and Cooperation on behalf of the entire academic community.
During the meeting, students were introduced to the University of Applied Sciences in Nysa study programmes, organizational structure, facilities and non-educational offerings as well as academic facilities and opportunities associated with studying under the Erasmus+ program. During the event they could find out how to cope with the so-called "cultural shock" and where to seek assistance in case of unforeseen events.
An important part of the event was the integration session, during which students had the opportunity not only to bond with each other but also to interact with student tutors who represented the Nysa student community and provided support to international students during their stay in Nysa. Thanks to various group activities, students broke down communication barriers and established new relationships.
The orientation day is an event designed for students who have just started their mobility program at the University of Applied Sciences in Nysa. This initiative is regularly organized before the start of each semester. The primary goal of the orientation day is to acquaint international students with the University, its rules, and to foster integration with the UAS in Nysa community in Nysa.
In the winter semester of 2023/24 academic year, the Nysa academy will host 12 students from partner universities in Spain, Turkey, and Ukraine. These students represent various fields of study, including architecture, English philology, finance and accounting, management and production engineering, and computer science.