12-18 kwietnia 2023 r. SC2 Sustainable Communities & Cities: First Edition Istanbul-Safranbolu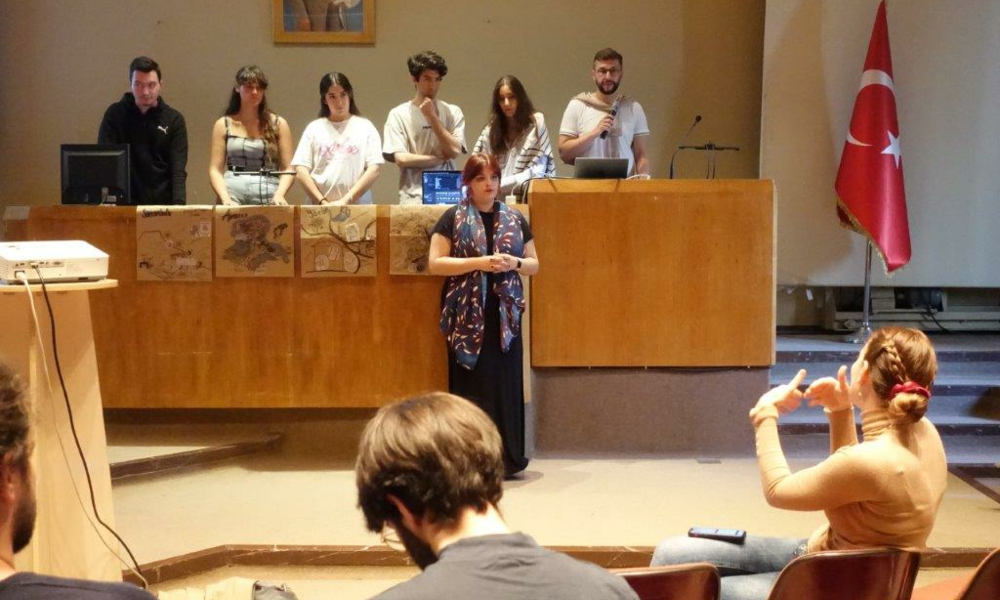 From 12 to 18 April 2023, third-year architecture students from University of Applied Sciences in Nysa took part in an international Blended Intensive Programme (BIP) project financed by Erasmus+ programme called SC2 Sustainable Communities & Cities: First Edition Istanbul-Safranbolu. The international project workshops were organised by the Faculty of Architecture from University of Grenada and the host institution was Istanbul Technical University. The partner universities that also participated in the programme were: Karabuk University, University of Porto, Complutense University of Madrid and University of Malaga. The students worked on the concepts in project groups supervised by over a dozen tutors from seven academic centres. The UAS in Nysa was represented by a delegation which consisted of: D.E. Arch. Agata Pięt, D.E. Arch. Piotr Opałka and M.E. Arch. Michał Kaczmarzyk.
In-person part of BIP project took place in Turkey in four different locations: Istanbul, Safranbol, Youruk, Amasra. The student's visit resulted in 5 studies on different topics: 1) Heritage & Memoryscape 2) Visibilty & Image 3) Walkability & Accessibility 4) Soundscape & Stresscape 5) Green Infrustructure & Biodiversity. The studies were characterised by a fresh approach to thinking about urban space, focusing primarily on analysing of its functioning and feelings of its users: residents and tourists.
The in-person part of the workshop was preceded by a virtual part on 3-4 April 2023, during which i.a. project exercises were presented. The following lectures were also held: "Principles of n'UNDO" - Veronica Sánchez Carrera, "Ugly Spain Urban Chaos, Democracy's Greatest Failure" - Andrés Rubio, "Layers of History: Palimpsest of Analyses" - Ezel Yağmur Çebi OKUMUŞ.